Member
Showcase Central members can interact more with showcases, showcasers and watchers than viewers without membership.
Membership is free and you can easily sign up using your Facebook, Google, Windows LiveID, Twitter or LinkedIN account.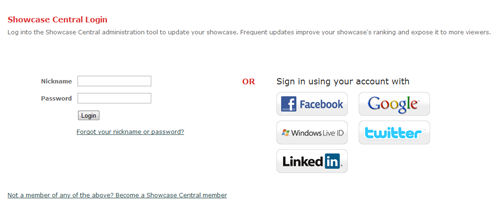 If you do not want to use one of those accounts then create your own, unique Showcase Central nickname and password.
All you need is to supply an email address and to choose a nickname.
Join Now! It's Free!